Our Official Server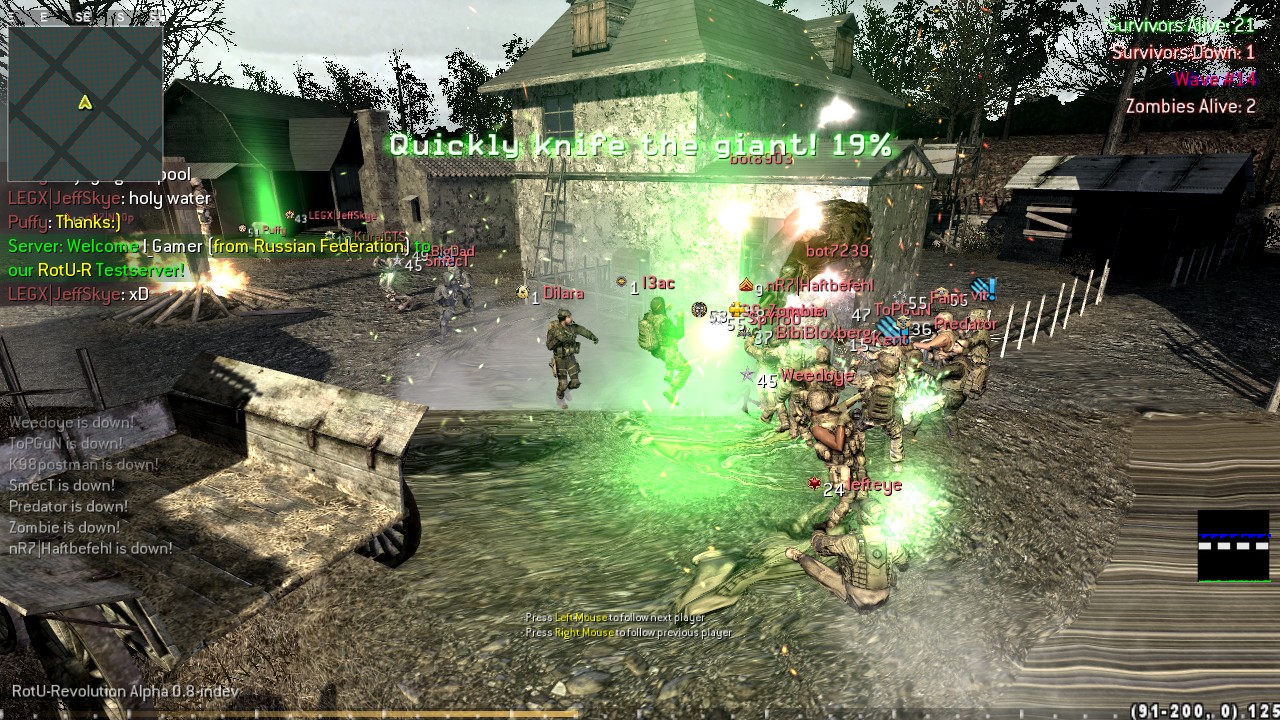 To provide a test- and playground for our players, we're hosting an OFFICIAL RotU-Revolution Server for several months now. The latest features, once they're ready to be tested, are pushed to the Server. So if something new has been done, that's the first place to find the new stuff at!
Finding our Server is rather easy, especially if you've loaded the mod in the main menu of your Call of Duty 4: Modern Warfare game. Almost at the top, on the left side, you should see
Join NOW (Official Server)
and clicking on this button will lead you right to our popular testing environment!
If, however, you should not see the
(Official Server)
hint, you might have loaded a reconfigured version of the mod where the button leads to the host's Server where you last played instead.
It's still easy to find our official Server! Just manually enter this address:
server.rotu-revolution.com:28979